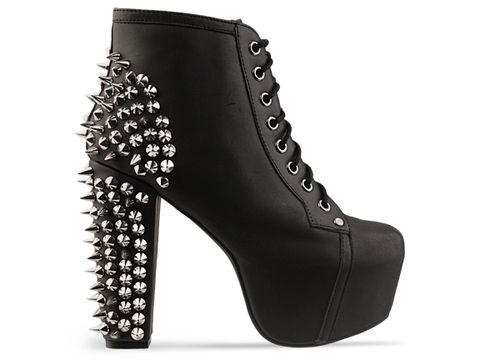 JC
JC
JC
Vera Wang
JC
JC
Office
Forever 21
It's very possible that I'm obsessed with Jeffrey Campbell, but can you blame me?
I can't even chose my favourite, they're all too pretty. I think I'll probably get the Office white studded ankle boots as my mum said that I can have £40 to spend on some new shoes for college (eeeep!) and I think these babies are perfect, I already have so many outfits planned for them.
I know the white studded Lita's are a little bit crazy but they looked so nice on the Nasty Gal model, but I think I love them in a weird - totally unlike me - way. Gah, I just want them all, and I'm also tempted by the Cat Tapestry Lita's but my friends hated them! Haha
Which are your favourites?
If you like my blog please give it a follow, it really means a lot!